Kitchen Questions with Adam Hinds from Tweed Coastline Cabinets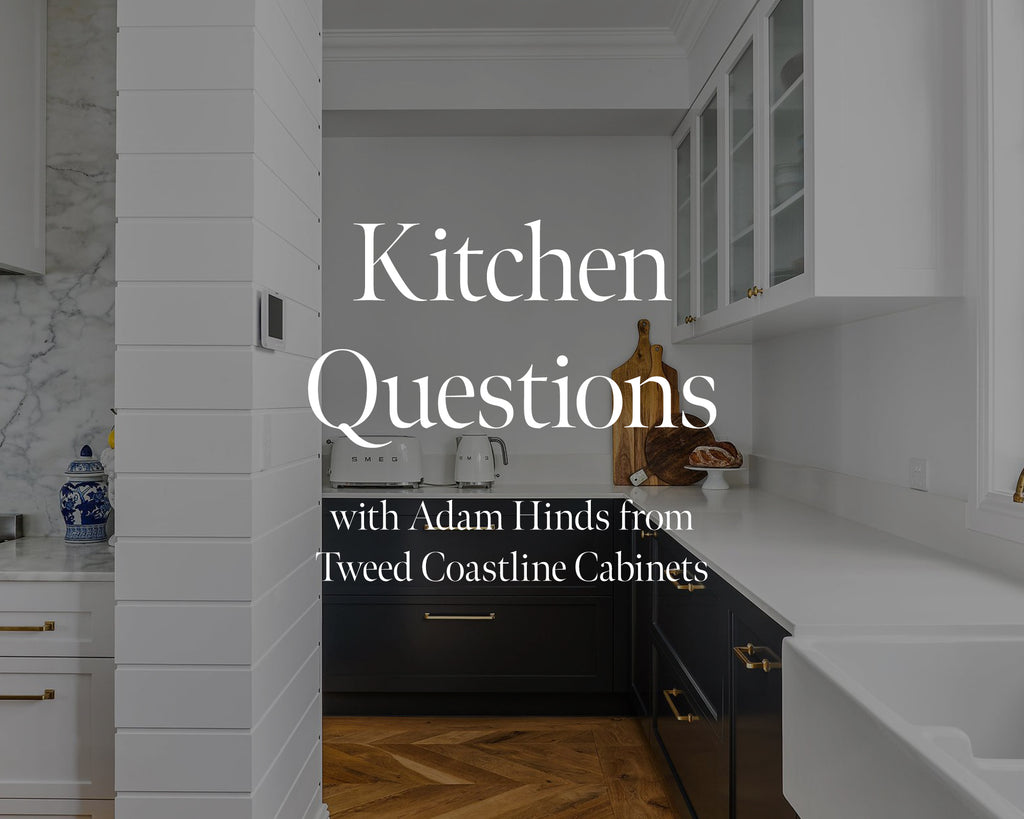 We ask local kitchen expert Adam Hinds from Tweed Coastline Cabinets for his kitchen tips and tricks and his general rules for placing cabinet handles.
01. Newest kitchen trend coming through is...
Curves and rounded ends & louvre doors
02. Before designing a kitchen, clients should consider...
Budget, space & kitchen usage
03. 2-pac or hand painted cabinetry...
2-pac!
Images by @bondikitchens 
04. When seeing a kitchen for the first time I notice...
The alignment of doors and things that are out, as well as the placement of appliances and work areas.
05. The coolest new kitchen gadget is...
Pitt cooking hot plates
06. Is there a general rule when placing cabinet handles?
Not really, but ergonomics and what looks right plays a big part. The style of doors also makes a big difference, i.e. shaker or flat panel
 Images by @saltshoalbay and @rebeccajansma
07. Biggest oversight when designing a kitchen...
Trying to fit too much into a small space, particularly in a butler's pantry, not being realistic with your budget and not taking advice from kitchen designers.
08. Best kitchen tip...
Drawers and storage!
09. Best kitchen hack...
Using nail polish to touch up small chips on 2-pac cabinets.
Images by @keraney_siganto_interiordesign and @ascotliving 
To see some of the incredible work by Tweed Coastline Cabinets, follow them on social at @tweedcoastlinecabinets or get in touch with the team via their website.