Our Bronte Beach-inspired range finds a celebrity home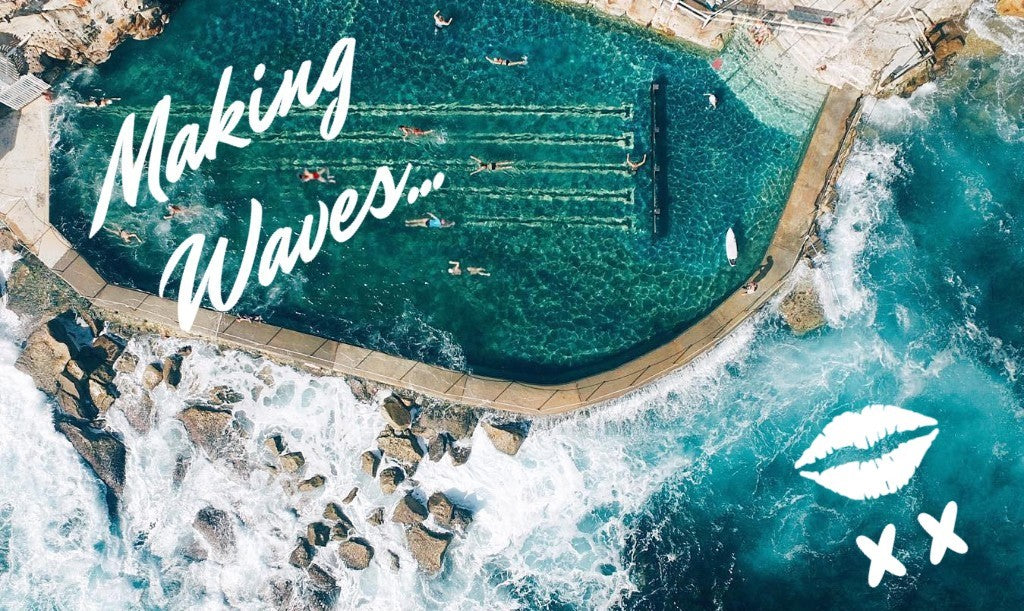 It's been quite a month here at Hepburn, with our Bronte handle being featured in the home of Deborah Hutton in Australian House & Garden. And on the cover!
It really is a spin out when something you drew on the back of an envelope ends up in places you never imagined possible. Deborah's house is in Sydney's Bronte Beach, where I spent a lot of my childhood at my Nan's house. This was how the handle was given its name, and it brings back a nostalgic thrill every time someone orders one.
Deborah chose the satin nickel finish of our Bronte handle, along with the Halifax knob. Satin nickel has visible brush lines and the finish is flat, so it won't leave finger marks. It's also the most suitable for matching with stainless steel. 
The Bronte handle is known as "transitional hardware". Featuring removable square feet (rosettes), the handle can sit either in a traditional or contemporary space. This is very useful if you have a traditional-style house that you want to honour while adding a more contemporary renovation. The handle will suit either situation with a simple adaptation, so it can be carried throughout the entire house. 
Images (l-r): Luone Jewellery, Sally Rhys-Jones Interior Design
The handle was designed with the relaxed Australian lifestyle in mind - slightly pared back and not fussy. The part of the handle you hold has been sand cast, which gives a soft rounded finish. The square rosettes are forged, as precision is needed to achieve the perfectly symmetrical square shape. It's our best-selling handle and now comes in three sizes and five colour ways.