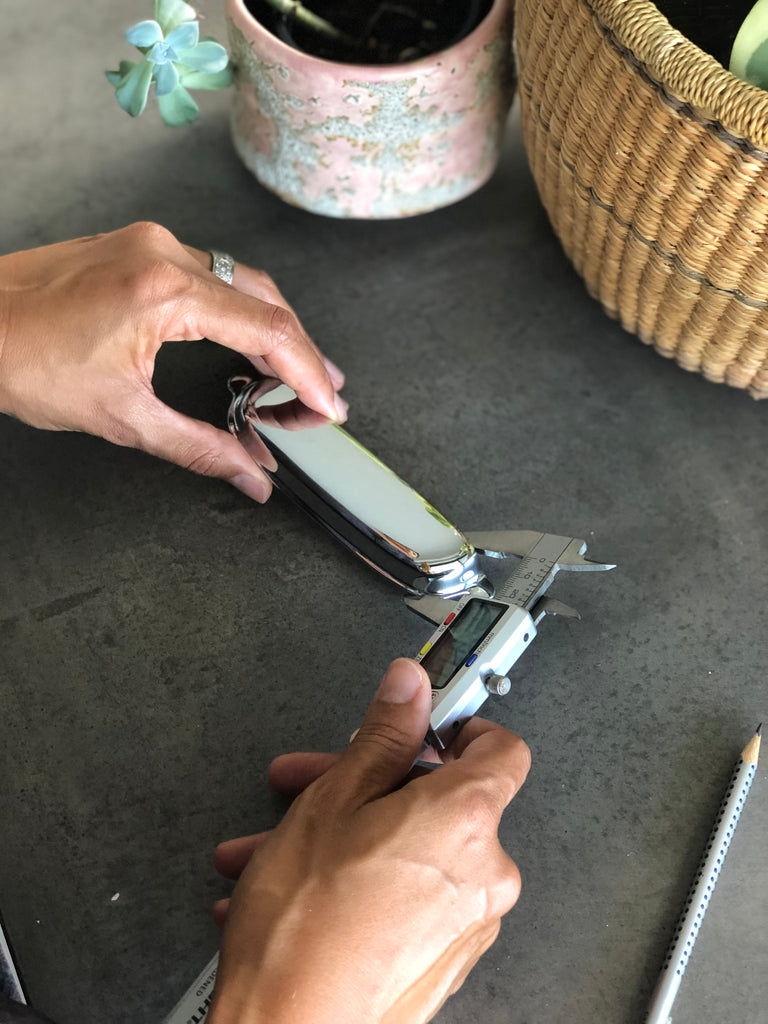 Designing hardware is a funny kind of business. Why would you look so deeply into something that already exists? It's only a handle after all.
But it's not until you start talking to people about their gripes, and dreams, with hardware that you understand there's so much opportunity.
This is exactly how our Halifax Hooded Cup Pull came around. I had a few nerdy (actually thrilling) hardware discussions with a some of my clients and the same issues kept cropping up when it came to hooded cup pulls. People said the ones they used weren't wide enough to fit your whole hand underneath, or they were all shell-shaped or half circles, or they showed the screws at the front, which some found messy.
I drew something up with these considerations in mind, and over the following year my manufacturer and I nutted out the design.
And what an end result! These pieces are handmade and exclusive to Hepburn Hardware, designed with you in mind. The wide form of the handle is in keeping with our wide drawer trend and being back-drilled allows for clean smooth lines on the front.  Featured here in our classic chrome finish, it matches seamlessly with any of our chrome knobs.
To us hardware nerds, a handle is never just a handle!