Laundry Goals: Spotlight on our Bamboo Range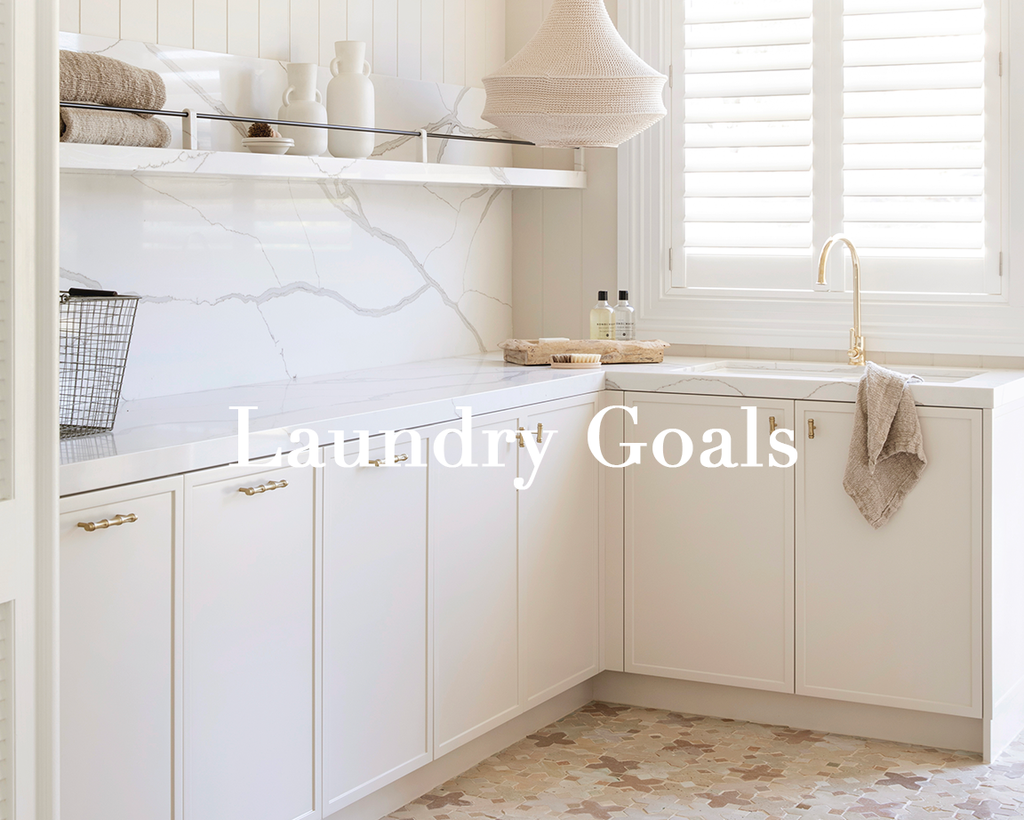 The ladies at Three Birds Renovations have done it again and this time using our Bamboo Handle & Bamboo T-Bar in Burnished Brass in their latest 'HOUSE13' laundry. The Three Birds Renovations ladies wanted to create a laundry that works as good as it looks, that has substance, as well as style. The ladies certainly have created that! We can see ourselves pulling up a stool, sipping our hot tea and watching the washing machine whirl in this dream laundry space. 
The addition of our Bamboo Range to the gorgeous biscuit colour shaker profile cabinetry really compliment each other making this luxe laundry come to life. Handcrafted from solid brass, these handles are also available in finishes of antique brass and polished nickel. They're highly versatile and will suit any room in your home, from your kitchen or bathroom to your bedroom.
Images by Three Birds Renovations