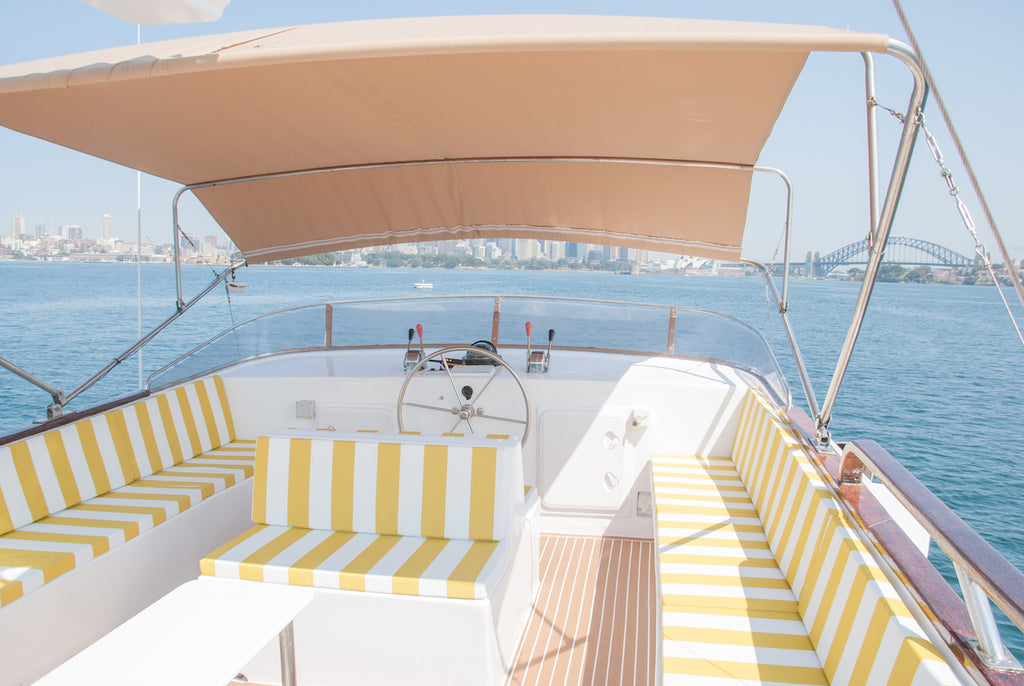 Our Sydney range was born from feedback by Deb Bibby, then editor of Real Living Magazine. "Alison, you need to do a simple matte brass hook, as there isn't anything like it out there." "Righto!" I said.
At the time, she was right – there was a lot of chunky hardware available, yet kitchens and bathroom trends were becoming more pared back and streamlined, with thinner bench tops and simpler lines. 
The Sydney range was designed with all of this in mind. Smooth, simple hardware that didn't dominate the scene. I eventually designed a matching handle and a knob, which was based on the beautiful brass buttons of a military-style coat I found trawling through fashion magazines.
I named it the Sydney range after the city I grew up in, and the harbour that played a part in the slightly nautical feel of the collection.
Image, left, @kitchensbykathie 
Hooks are just so useful. If your kitchen or bathroom doesn't have a spot for  a towel or room for a towel rail, hooks are your answer!
Line them up and be completely efficient in a small amount of space…hats, house keys, small children that won't stay still...problem solved!
I literally sent this picture, left, to my manufacturer as part of my brief and  he completely understood where I was coming from!
Top image - @spiritfleet