Get to Know The Story Behind The Kew & The Surrey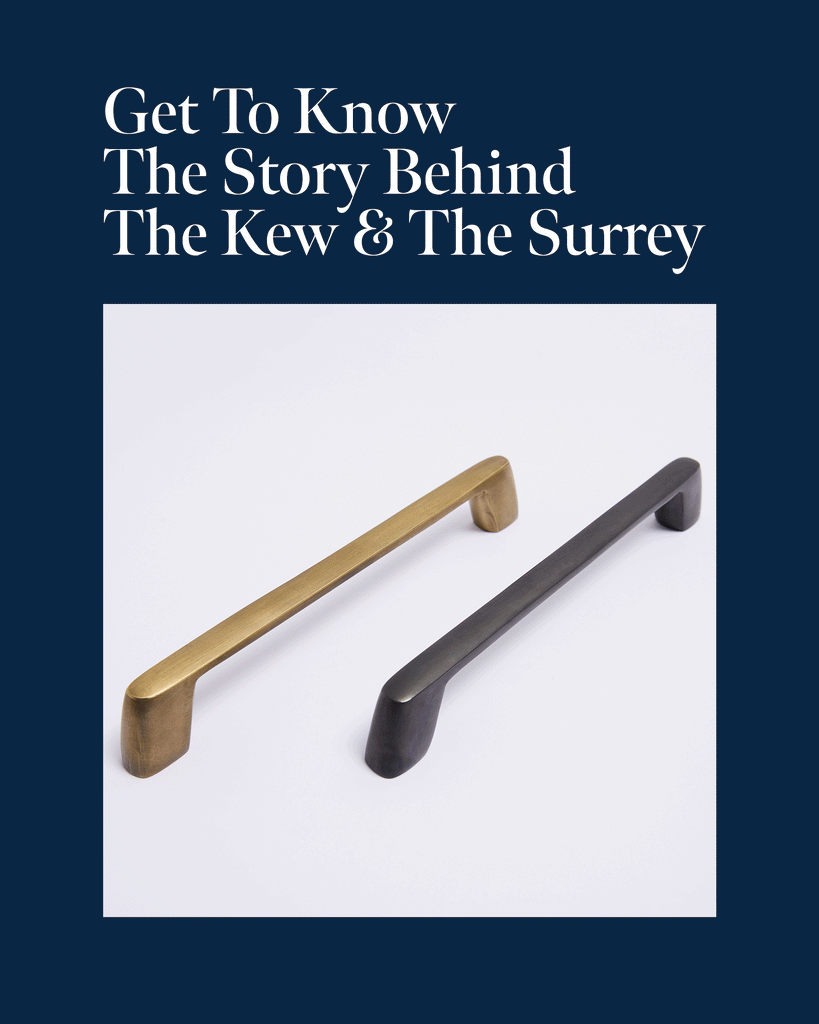 Each of our ranges are thoughtfully designed and take inspiration from various sources, travel being one of them. The quaint English towns of Surrey and Kew are the namesakes for two of our most popular ranges, inspired by some of the most charming estates and World Heritage-listed Botanic Gardens.
The Surrey
With some of the most outstanding woodlands in England, the Surrey county is home to an array of the most endearing country estates. These homes and cottages were the perfect inspiration for our Surrey range and perfectly highlight the simple country life.
The Kew
This quaint English town is famously known for its World Heritage-listed botanic gardens and manicured grand landscapes. Our Kew handle is designed with all things refined, with it's intricate turned ends with a fine smooth grab.