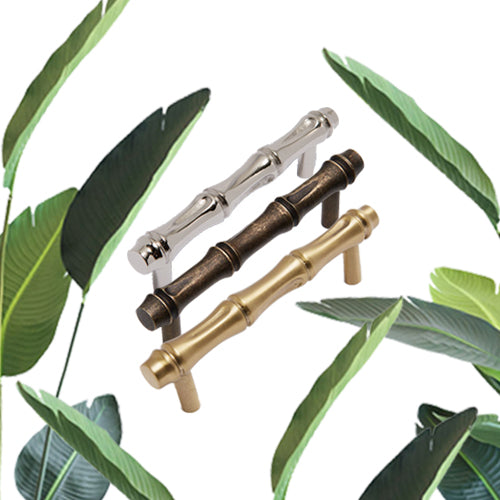 It's getting hot in here... With the rundown to Christmas well and truly rolling and summer tickling our skin, all we really want to do is hang out and drink cocktails… immediately! Our bamboo hardware is our most summery range and it epitomises the relaxed coastal lifestyle we all like to undertake this time of year. Pour a cocktail and settle in - Cheers!

@olivermylesinteriors has bucked the trend of Navy for a dark kitchen option and has gone with green. Our Bamboo hardware in burnished brass has come up trumps against it and is such a winning combo. Nice job guys.



Loving this black cabinetry! Our Antique Brass finish comes up a treat in this kitchen by @aston_milan.



How do I get invited over here for their Xmas party?? Our Bamboo handles have all the fun, with BBQ's, cocktails and feather boas a plenty.