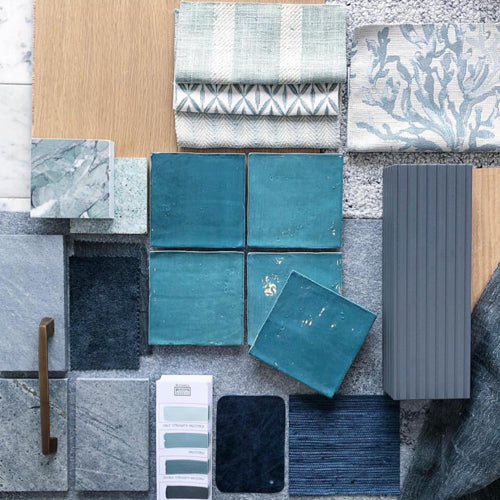 Above: @katewalker_design
It's the time of year everyone's busy planning projects, so we've put together some handy tips to make specifying your hardware easy.
Measure Up


Make sure your handle width is in proportion with your drawer width. We've taken the guess work out with a quick guide for our hardware:
• 96mm drill hole centred handle will suit a drawer up to 600mm wide
• 128mm drill hole centred handle will suit a drawer up to 800mm wide
• 256mm drill hole centred handle will suit a drawer any wider than 800mm – an alternative to this is putting two 96mm handles at either end of the drawer.
Match Back



@katie_sargent_design
It's important your handles tie in with your tapware. Contrasting colours can give a great look, however if you want a perfectly matched tap and handle, then look to these popular brands – Astra Walker, Sussex and Brodware.
Our finishes match the following colour ways from these brands…
Burnished Brass: 
• Matt Gold, Brushed Gold - Sussex Taps
• Eco Brass (organic finish), Urban Brass - Astra Walker
• Brushed Euro Plate, Brushed Brass (organic) - Brodware

Carbon Black:
• Brushed black, matt black - Sussex Taps
• Matt Black - Astra Walker
• Nero – Brodware

The Right Finish


Lots of people ask us what the pros and cons are between Polished Chrome and Satin Nickel. Here's a little run down... Polished Chrome has a blue undertone, so gives a cooler feel. It's the hardiest of all our finishes, so it's best for coastal areas. It's also reflective, so can leave finger marks. Satin Nickel has a gold undertone, so has a warmer feel. It features light brushstrokes and is lacquered so it won't patina or leave finger marks. Style-wise, if you'd like your hardware to stand out, Polished Chrome is your girl, if not, go with Satin Nickel.